This is What We Do
Our Core Expertise and Key Technologies
Share Your Idea
Tell us about your project and desired outcome
Staff Up
We will recommend the resource(s) to equip you for
Get to Work
Your resource(s) will hit the ground running in 30 days or less
The team at Razar Technologies are fantastic, They are sharp, dedicated, focused and have a ton of integrity. We have used them on several projects and to augment our staff. Everyone has been great to work with, are keen to work collaboratively sharing knowledge, giving and taking constructive feedback and most importantly getting the job done well and on time.
Burke Allen,
CEO of NovoLogic, LLC

In sports terms, Razar Technologies check all the boxes from start to finish of your project. They provide amazing customer service/ incredible value for your money/ knowledgeability of their field/ accountability in terms of communication and meeting important deadlines. If you wanna put yourself in the best possible position to succeed long term, don't over-think this. Go with Adam Polasek and Razar Technologies!
Brian Dobski,
CEO/Founder of BroLeans, LLC

As CEO of a tech startup, I have to be wary of two primary variables, cost and quality. Having had Fortune 50 experience with off shoring IT requirements we knew that we did not want to go that route, as doing so has always proven to be more costly than paying onshore resources. Razar not only provided us well vetted, experienced and senior developers but also a team of individuals who have worked closely with one another for many years. As such, there was no ramp-up time for the team to grow accustomed to working with one another, knowing who would do what, or where to get answers. Having used Razar was analogous to our hiring, training and seasoning our own internal IT department, without all the headaches.
Trip Ives,
CEO/Founder of FanMonster, LLC

I appreciated Razar's involvement in our project. Jimmy is a solid engineer and contributed great work. He focused on back-end deliverables and integrating those into React.
Calvin,
Principle Engineer and Project Lead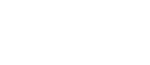 I strongly recommend the services of Razar Technologies. Skimming the cream from proven global tech platforms, Ernie.com is launching an integrated, end-to-end sports-only platform that integrates social media, merchandising benefits and sportsbooks. We fully expect that this initial web launch will be followed by rapid scaling and platform expansion. Razar has been an invaluable resource and a trusted partner for the past nine months in completing this buildout. They were very detailed in their project planning, very efficient in their execution of the plan, and the quality of their engineering was world class. We cannot more strongly recommend Razar as a trusted business partner.
Patrick Healy,
CEO & Founder
Previous
Next
We build or help you build your web or mobile app.
We service enterprise, mid market, and startup clients.